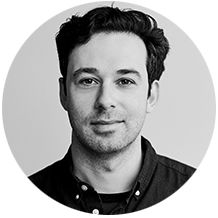 About
I am the leader of the
Research Group: Epistemology and Ethics of Machine Learning
in the
Cluster of Excellence – Machine Learning for Science
at the University of Tübingen.
Previously, I was a postdoctoral fellow in
Philosophy at the University of Toronto
supervised by
Franz Huber
. My dissertation, supervised by
Kevin T. Kelly
in
Philosophy at Carnegie Mellon
, is available
here
.
This is my
CV
. Contact me at konstantin [dot] genin [at] gmail.
Research
Inductive inference, statistics and machine learning, methodology, Ockham's razor, formal epistemology, learning theory, belief revision, topology.
Inspired by formal learning theory, I use topological methods to investigate the inherent complexity of problems in statistics and machine learning. In my dissertation, I give a non-circular epistemic justification for Ockham's razor in statistics and machine learning. I am currently focused on applying these methods to problems in causal inference and algorithmic fairness. Click here for a brief personal research statement. Click here for my research group.
Education
I have an PhD in
Logic, Computation and Methodology
(Carnegie Mellon, 2018). I have BAs in Math and Philosophy (Brown, 2009).